Interior and Exterior House Paint and Paint Supplies
Circle Hardware proudly serves Waco, Texas, and all of central Texas. We want to be your first choice when you need paint supplies.
Circle Hardware stands out with outstanding customer service and quality products.
Let us help you get paint to make your home or business bold and beautiful. A perfect reflection of you.
We carry interior paint and exterior paint for homes or commercial properties.
Get the trim paint, latex paints, brushes, rollers, spackle, and more that you're looking for.
Circle Hardware Supply: Here to help.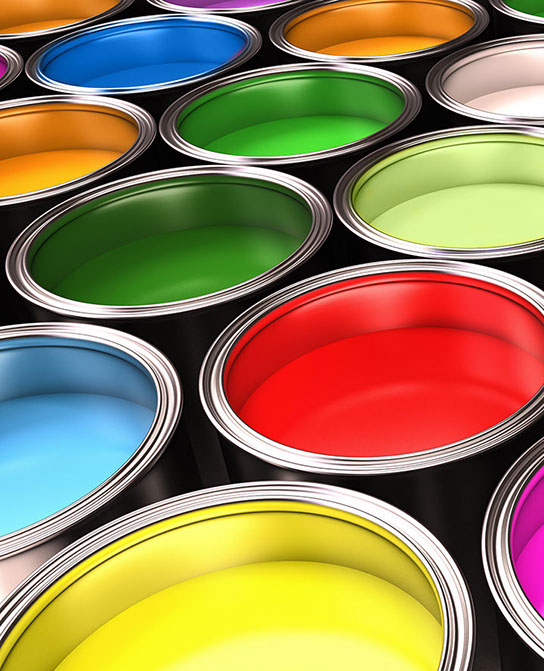 Paint and supplies for projects around your home or business.
Our high quality paints and supplies are manufactured by nationally recognized brands. Our house paint products are developed using the latest technologies.
Have a paint color in mind?
We can match paint to colors you already have, or ones you imagine.
Looking for exterior door paint? Want to weatherproof your deck?
Ask us about specialty paints, stains, and sealers.
Don't see what you're looking for?
Our sales associates can help you find exactly the paint and painting accessories you need.
If an item is not on our shelves, we can often have it within 1 business day.
Exterior House Paint and Supplies
Latex Paint. Sandpaper. Caulk. Putty. House Paint Sprayer
Fresh paint on your home or business exterior transforms its appearance. Exterior house paint also protects against elements like sun, wind, and rain.
When you notice your exterior paint beginning to fade, peel, or crack, it's time to paint your property! Get what you need at Circle Hardware.
Prepare, Repair, Apply - Paint Brushes, Rollers, Sprayers, and More
We have the exterior latex paint and paint supplies you need for your home's re-invigorated look.
Preparation: Supplies for washing and cleaning the surface
Repairs: Sandpaper, scrapers, caulk, putty, wood filler, and more to fix the surface
Application: Paint brush, roller, tray, exterior paint sprayer, and more to apply your paint
Ask a Circle Hardware associate for help finding all your paint supplies.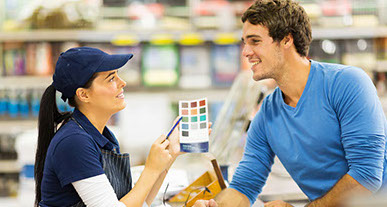 Exterior Painting Advice
Not sure what kind of paint to use? There are several factors to consider when choosing paint - the surface you are painting, its condition, and the weather, for example.
A Circle Hardware associate can help you make the right selection.
Ask us about how to remove or cover old paint. Ask us about exterior trim paint and its weather durability. Ask us anything.
Knowledgeable about paints and paint supplies. Interested in your project's success. A great customer service experience while getting the paint supply you need. Circle Hardware in Waco, Texas.
Interior House Paint
Wall Paint. Door and Trim Paint. Brushes and Rollers. Spackle and More.
A fresh coat of paint in a room changes its atmosphere.
Change colors. Freshen up wear and tear. Add something new. Make every room stand out.
Not sure about "sheen"?
We can help you select from flat, flat enamel, eggshell, satin, semi-gloss or gloss.
Not sure about color?
We can match colors to home decor or personal items, photographs, or whatever you have in mind.
Types of Interior House Paint
We also supply ceiling paint, interior door paint, and interior trim paint. Paint for every home surface.
Prepare, Repair, Apply - Spackle, Paint Brushes, Rollers, and More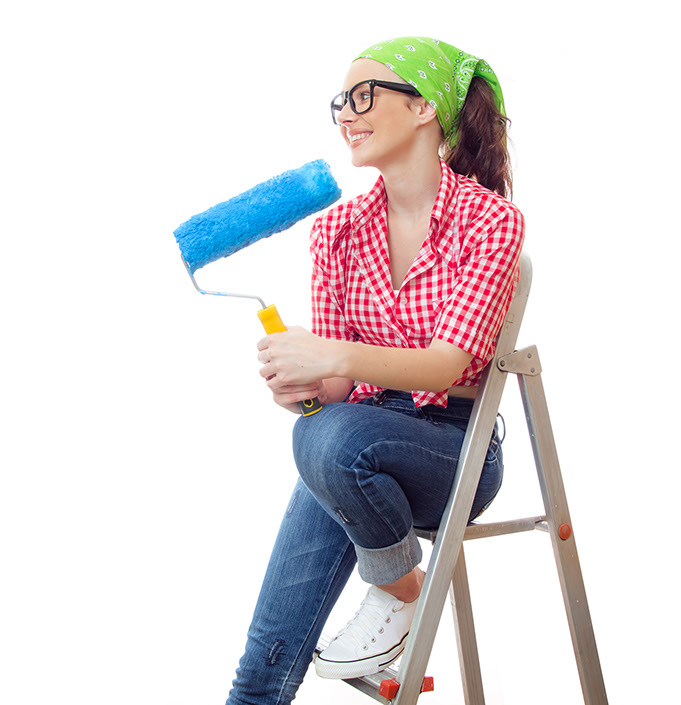 Interior House Paint Advice
We have the paint and paint supplies you need to rejuvenate a room.
Preparation: Supplies for washing, dusting, and cleaning walls
Repairs: Spackles, spackle applicators, sandpaper, and caulk to fix cracks and holes
Application: Paint brushes, rollers, trays, buckets, or a house paint sprayer to apply your paint
Ask one of our associates for the best interior house paint application techniques
Decades in business have taught us a thing or two about painting home interiors.
If you're changing a room's color, test a small quantity on a patch of clean wall space first. Don't commit to the whole room until you're sure you love the color.
Mix cans together before painting to ensure consistent color throughout a room.
Painting a light color over a dark one? Ask us about interior paint primer and techniques to make your project successful in fewer coats.
Circle Hardware: we care, and it shows in everything we do.
Types of Interior Paint
Oil Based Paint vs. Latex Paint
Self-Priming Paint and Interior Paint Primer
Local Paint Supplies. Outstanding Customer Service
Circle Hardware offers interior paints for your walls, trim, doors, and more.
In a nutshell, the liquid in latex paint is water, and the liquid in oil based paint is petroleum distillates.
Each type of interior wall paint works better for certain conditions and environments. Each gives different results on different surfaces.
Find the interior latex paint and oil-based paints you need for your home repair or remodel.
Many of today's paints don't require primer before painting. But you may need it in some cases.
Self-priming paint is premium paint suitable for most projects. Interior paint primer gives excellent coverage and performance.
Circle Hardware is proud to bring Waco, TX residents and business owners interior and exterior paint and house paint supplies for every project.
Circle Hardware:
Need it? Get it. Do it!
Sometimes, people overlook the importance of safety when painting. Like any project, safety is required.
When painting with interior house paint, consider the room's ventilation and the type of paint you'll be using. Make sure everyone can breathe easily. Wear eye protection. Cover floors and remove furnishings.
When using exterior house paint, consider that paint can be toxic to plants and animals. Cover plants and never leave open canisters of paint unattended.
Often, painting your home or business requires a ladder. Get the right ladder and use it properly.
Never start any painting project until you're ready to do it safely. Get the products, tools, and safety supplies you need first.
Don't Forget the Clean-Up
Most painting projects require cleaning supplies.
Tarps. Drop cloths. Painters plastic and painters tape.
Circle Hardware has supplies to keep your property safe and clean while painting.

Store Hours: Monday-Friday 7:30 am-6:00 pm | Saturday 8:00 am-5:00 pm
2504 LaSalle Ave. Waco, TX 76706
254-754-5658
FAX 254-754-5650
Copyright ©2017 Circle Hardware Supply. All rights reserved.
Web Design: Virtualthis Multimedia, Waco TX